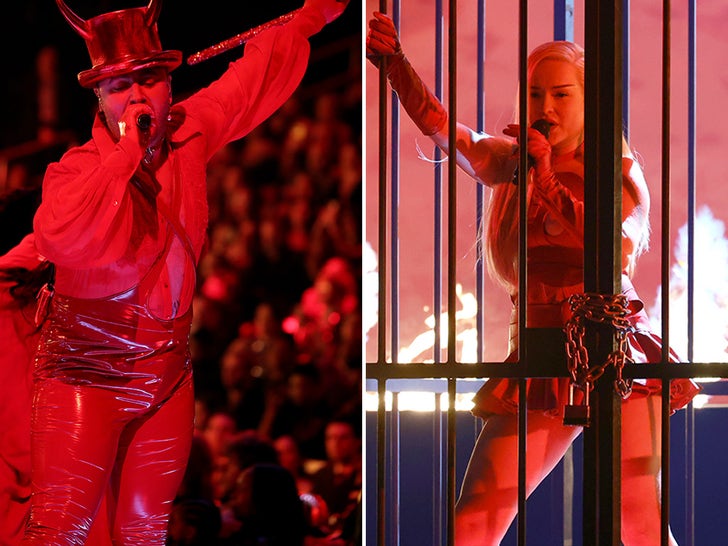 Previously, I have not been the nicest to Unholy. Yes it's a good song, but it is very similar to a lot of pop you hear nowadays. However, the power duo of Sam Smith and Kim Petras were able to snag a Grammy for Best Pop Duo/Group performance, making Kim the first openly trans woman to win a Grammy! This is amazing! A non-binary person and a trans woman winning a Grammy together is incredible! They also were given the chance to perform the song, which included a lot of demonic motifs. From Kim in a cage to Sam Smith in a hat with devil horns, the performance has sparked outrage among a lot of religious groups, especially those who have a strong anti-LGBTQIA+ message. Sadly, some complaints have even been filed with the FCC about the performance. I didn't have a problem with the performance, and I went on with my life. I still don't have a problem with it, but I did see an interesting post on Instagram that got me thinking.
The post talked about how a lot of queer artists have used demonic imagery in music because of how often they are told to go to Hell. Lady Gaga, an openly bisexual, Catholic woman sparked outrage when she released the music video for Judas on Easter Sunday. Despite being Catholic, many other Catholics were quick to tell her she was going to Hell for not only being queer and advocating for queer rights, but for seeming to praise the man who lead to the death of Jesus.
Lil Nas X sparked similar criticism when in the music video for his song Montero, he was seen riding a stripper pole to Hell and also giving the Devil a lap dance. He similarly was given to "you're going to Hell" treatment.
Queer people are constantly told we are going to Hell, if we are going to end up their anyways, why not embrace it?